Made the minimum payout? Keep going because you can earn a lot more!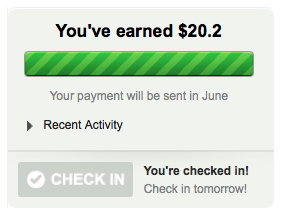 Join Dan on his journey to Elite Status. Dan explains his methods on his blog. Find tips to make money and to save money. What works for him can work for you.
"you can earn a couple hundred dollars a month or more, even when your minimum payout is set to $20."
... read more